One focal point is key when staging a bedroom. When a buyer enters a bedroom, the first thing they will notice is the bed. Buyers want to feel at home in your space. They should feel most at home in the bed. There are a few things that you need to keep in mind when staging your bed. Keep reading for an overview of all the details you won't want to overlook as you're choosing and styling a bed.
Be sure to consider the size of your bed
The bed size you choose should be a good fit for the room's dimensions. While a large, luxurious bed might seem like a great choice, it won't have the desired effect in a room that's too small. This will create an overwhelming, cramped feeling. The same goes for leaving a room feeling too empty with a bed that's too small. Do not leave any awkward spaces. Measure exactly and then add any furniture you need.
Placement is a game!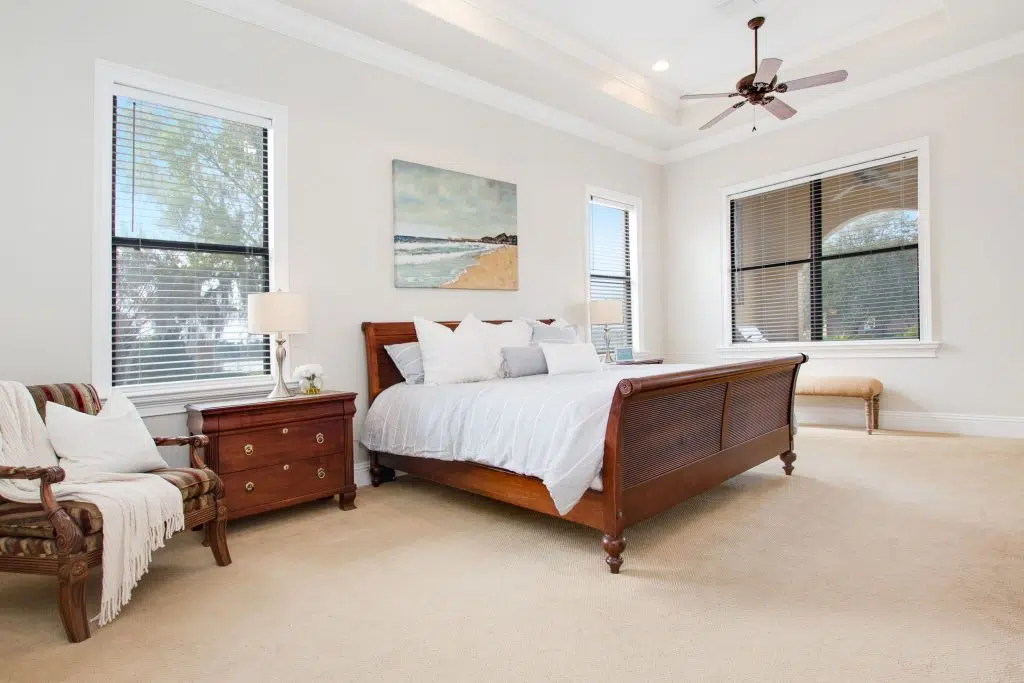 It is not only important to choose the right size for the room, but also where the bed will be placed in it. You might find the room has a clear layout where it is easy to see where the bed should be. However, in some cases it's beneficial to try something new. Consider moving the bed to a new wall or readjusting any furniture that surrounds it. You won't want the bed to be in the way of any windows or doorways. Choose what feels natural and symmetrical.
A Headboard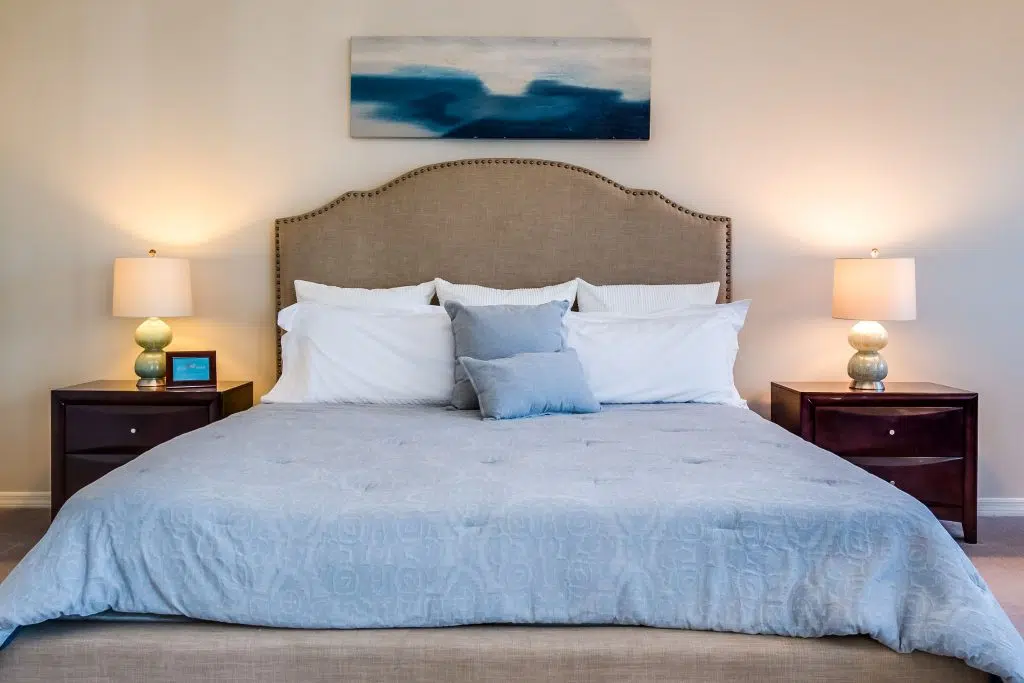 You should include a headboard to ensure that your bedroom looks finished. You can use a headboard for practical purposes like protecting your wall. For staging, they're important for visual purposes. Headboards add to the room's overall decor, while also keeping the wall from looking too bare. It's best to keep the bed looking polished and complete. Statement headboards may be an option depending on the style of bed you choose.
Select Bedding Carefully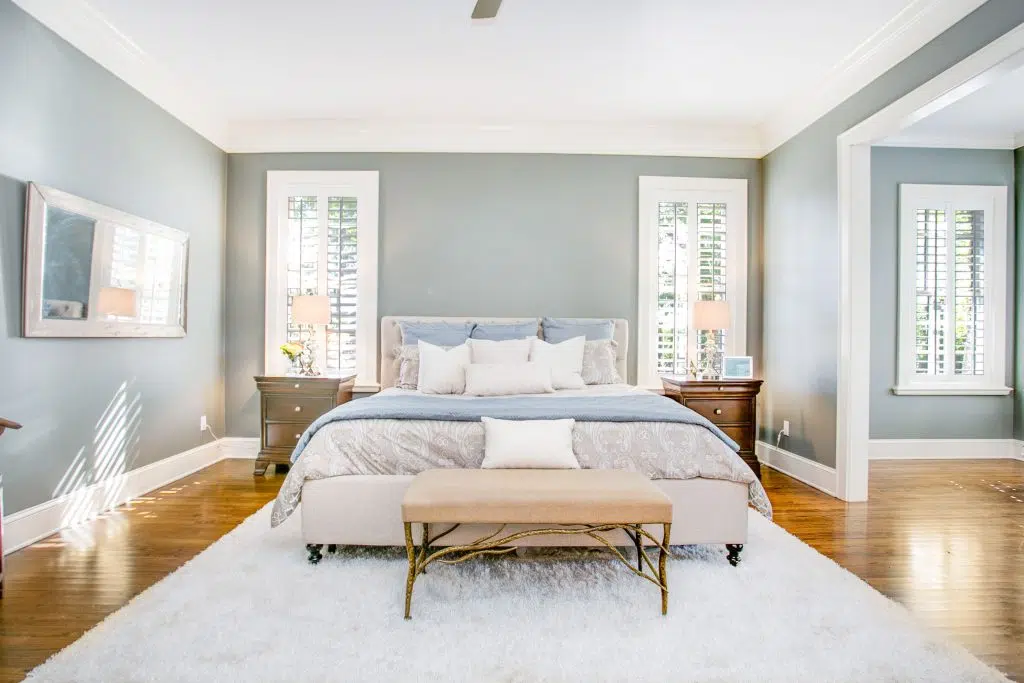 Once you have your bed ready to go, it's time to decide on bedding. It is a good idea to stick with neutrals for your color scheme. Keep it pretty simple, but don't neglect the possibility of adding layers. When making the bed, make sure all linens are clean and wrinkle-free. You should keep the bedding as crisp as a five-star hotel. You'll want buyers to be able to enjoy just how inviting the bed looks.
Pillows are the perfect way to add luxury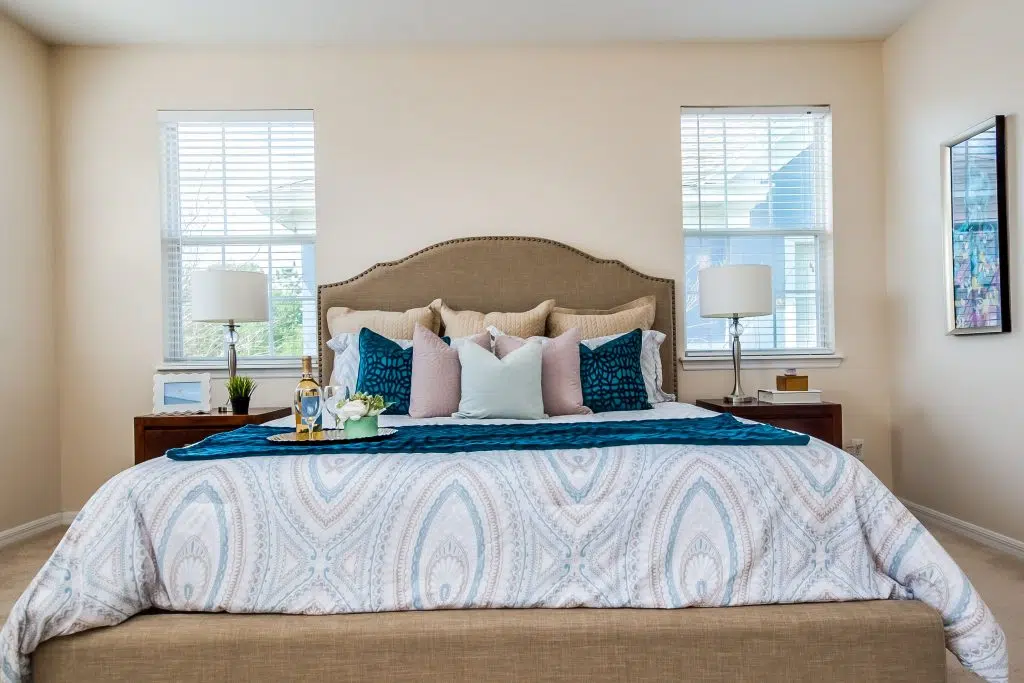 A few accents…
Further reading: professionalstaging.com